Wayne L. Gray, Ph.D.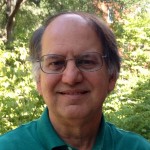 Instructional Assistant Professor
Department of Biology
The University of Mississippi
Contact:
Office: 310 Shoemaker Hall
E-mail: wlgray@olemiss.edu
Telephone: (662) 915-1923
Research Interests:
medical microbiology
virology
vaccines
Education:
Ph.D. University of South Alabama Medical School
B.S. University of Mississippi
Classes:
BISC 520: Medical Microbiology
BISC 306: Virology
Recent publications:
Gray, W.L. (2022) Comparative analysis of the simian varicella virus and varicella zoster virus genomes. Viruses, 19:14:p844. Doi:10.3390/v14050844.
Gray, W.L., Wichman, G., Das, A., Traina-Dorge, V. (2021) An enzyme-linked immunosorbent assay (ELISA) to determine Simian Varicella Virus antibody titers in infected rhesus monkeys (Macaca mulatta). Journal of Medical Primatology, doi:10.1111/jmp.12552.
Mahalingam,R.,Gershon, A., Gershon, M., Cohen, J.I., Arvin, A., Zerboni, L.,Zhu, H., Gray, W.L., Messaoudi, I., Traina-Dorge, V. (2019) Current in vivo models of varicella-zoster virus neurotropism. Viruses, 11(6) 2019 doi: 10.3390/V11060502.
Pahar B, Gray W.L., Phelps K., Didier, E.S., deHaro E., Marx, P.A., and Traina-Dorge V. (2012) Increased cellular immune responses and CD4+ T-cell proliferation correlated with reduced plasma viral load in SIV challenged recombinant simian varicella virus- simian immunodeficiency virus (rSVV-SIV) vaccinated rhesus macaques. Virology Journal, 9:160.
Gray, W.L. (2012) The simian varicella virus ORF A is expressed in infected cells, but is non-essential for replication in cell culture. Archives of Virology, 157:1803-1806. (PMC 3560413)
Meyer, C., Kerns, A., Haberthur, K., Dewane, J., Walker, J., Gray, W., and Messaoudi, I. (2013) Attenuation of the adaptive immune response in rhesus macaques infected with simian varicella virus lacking open reading frame 61. Journal of Virology, 87:2151- 2163.
Gray, W.L. (2013) Recombinant varicella vaccines expressing foreign antigens. Advances in Virology. 2013:219439.
Meyer, C., Dewane, J. ,Haberthur, K., Engelmann, F., Arnold, N., Gray, W., Messaoudi, I. (2013) Bacterial artificial chromosome derived simian varicella virus is pathogenic in vivo. Virology Journal.